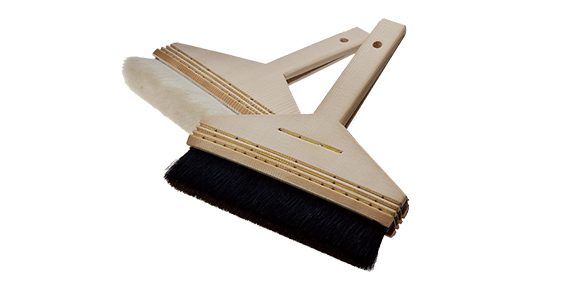 The history of the name of 'Edo brush' was because it was recorded as a glue brush for picture framing in the Edo Period. Also, designated as Edo brush today again are seven kinds, a picture framer brush, a dyeing brush, a doll brush, a lacquer brush, a woodcut brush, a powder brush and a painting brush.

Human hair, horses, venisons, animal hair such as of goats and dietary fibers such as of hemp palm are used for the material of the brush. For hair ends to have significant impact on the craftsman's delicate brush judgment, habit fix and removal of fat contents together with the trimming of the bristles are important processes.

For carefully made Edo brushes, utilizing the nature of raw wool, the smell of sophisticated Edo culture in pursuit of the use and beauty are left.