Renewal of Edo Taito Traditional Crafts Museum
2020/5/29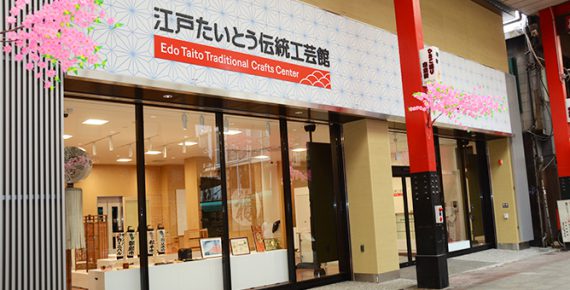 Although the Edo Taito Traditional Crafts Museum was temporarily closed, with the lift of the state of emergency, the museum will reopen beginning Monday, June 1st, 2020 at 10 a.m.
In addition, in order to prevent the spread of the virus, please understand and follow the measures listed below.

Requests Upon Arrival
・If you have a fever above 37.5 ℃ or cold-like symptoms that include: coughing, sneezing, a runny nose, and/or a sore throat please stay home.
・Please cooperate with temperature measurement and sanitize your hands before entering.
・ Please fill in your name, contact information, health status, etc. at the reception.
・Please wear a mask and follow through with the correct etiquette (e.g. covering your mouth with a tissue and/or towel if you do not have a mask, sneezing into your elbow)
・Please keep a distance of at least 2 meters from other visitors inside the museum.


Additional Information
・There are barriers placed at the reception of the museum along with staff wearing masks at all times to prevent the spread of the virus.
・Touching exhibits and/or screens will be prohibited.
・If the museum becomes crowded, the number of people allowed to enter may be limited.
・Performance(s) of craftsmen will not take place for the time being.