EVENT

Taito-ku talented craftsman exhibition

Wednesday, May 29, 2019-Monday, June 10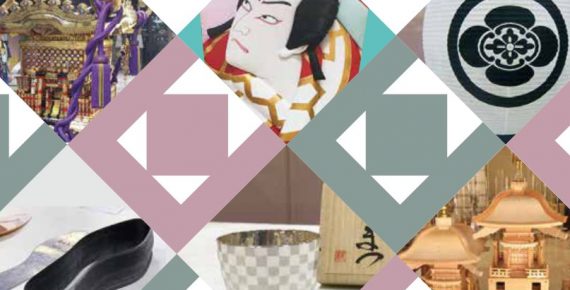 In Taito-Word, local industries rooted in the area such as shoes, bags, hats and traditional industries that are developed from a long time are flourishing, and inherit the technology and techniques that have been cultivated in a long history, and live in manual work There are many craftsmen.
In this exhibition, the works of everyone who has been commended as "the Taito-ku excellent talented person in 2030" will be displayed, and it will be widely introduced to everyone by demonstrating how they will be produced.
Please see "real thing" hand-made warmth handed down to the future by all means by all means.

【Exhibition】
Wednesday, May 29, 2019 to Monday, June 10, 10:00 - 18:00
・ Koichi Kojima / Kutsuto uchinukigata(Shoes punching type)
・ Osamu Onda / Edo Tegaki Chochin
・ Kenichiro Izumi / Tokyo Ginki(Silverware)
・ Kenkichi Kato / Edo Oshie Hagoita
・ Toshiyuki Ibuki / Mikoshi

[Demonstration]
Saturday, June 1, 2019 12: 00-16: 00
Sunday, June 2, 2019 12:00-15:00
Kato Kenkichi / Edo Oshie Hagoita
※ We may change contents of demonstration by circumstances.